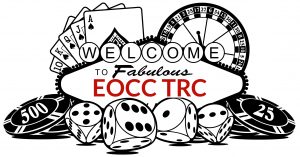 Engagement
Makes
Possibilities
Opportunities &
Winning
Endeavors
Resulting in
Effective
Development
The East Orlando Chamber of Commerce is embarking on a campaign to empower you and your company to complement your business development goals. We have assembled a toolbox to assist your company with visibility, advertising, and marketing opportunities providing you a competitive edge. Most of the targeted market is located within the Chamber's vibrant region which encompasses over 440 square miles of Orange County, East of I-4 to the Brevard County Line and from the Seminole to Osceola County boundaries. We provide opportunities to be seen, heard, and featured in front of potential clients and customers adding to your promotional, advertising and marketing efforts.
Starting September 30 through November 8, the Chamber's Total Resource Campaign (TRC) volunteers will be contacting businesses both large and small to inspire and engage with the Chamber to reach diversified markets. This legacy building event provides opportunities for companies to get involved and support the vital programs and events which support the business community in East Orlando.  This strategy allows participants to manage and allocate their investment dollars for the next calendar year.
This Campaign is only six weeks long ending on November 8, 2022. Once the sales period ends, there will NOT be any other chance for current EOCC investors to take advantage of these opportunities. We encourage you to be EMPOWERED and leave your mark with the East Orlando Chamber of Commerce.