Unifying, strengthening and building capacity for Central Florida Non-profit Organizations
The EOCC Non-Profit Council Roundtable program gives Chamber member non-profit organizations a confidential forum for communication, insight, support and ideas.  The ultimate purpose is to help Chamber Non-Profit members to increase revenue, connect and grow.
Non-profit organizations can meet and share thoughts and ideas, learning best practices in the areas of fundraising, board development, event planning, employee benefits, marketing and other areas of interest.
Roundtables are intended to be interactive, highlighting areas of interest to the group including speakers, panels and activities.  As with all East Orlando Chamber Events, there will be time for Q & A, as well as networking among attendees.
 The monthly EOCC Non-Profit Council Roundtable is the 4th Wednesday of the month at the East Orlando Chamber office from 9:00 - 10:00 AM.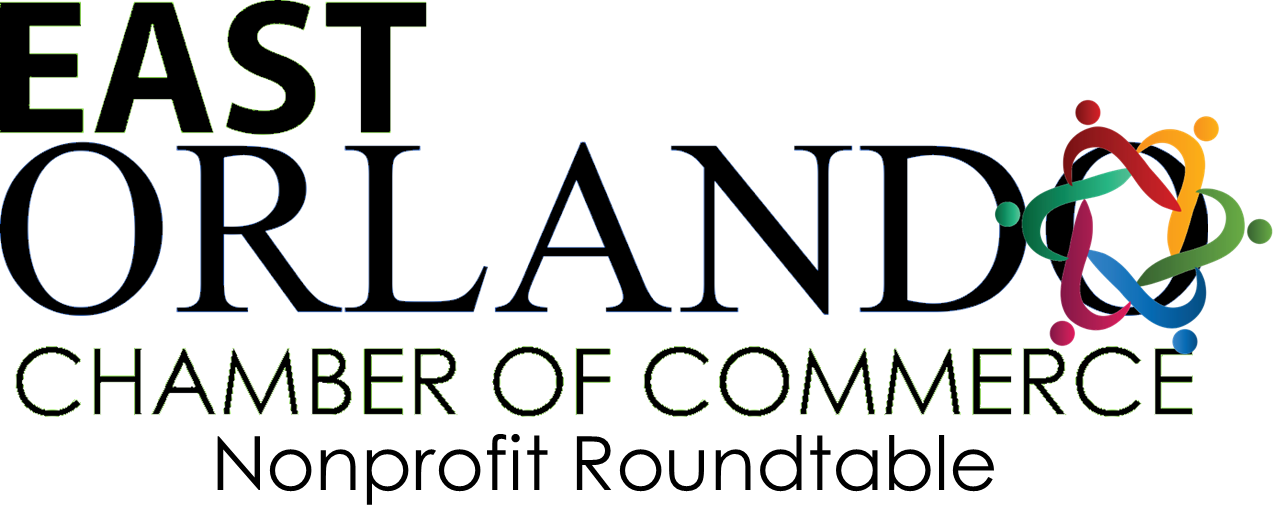 Local Charities Luncheon - 2nd Wednesday in November from 11:00 AM - 1:00 PM
Charities interested in being considered as a Charity of Choice for 2021 should complete & submit the Nomination Application.  Five charities will be selected to be highlighted.
EOCC Local Charities Luncheon Nomination Form
** Charities must not have been selected within five years to be considered.