Real Estate Advisory Council
Unifying, strengthening our region through better understanding our community.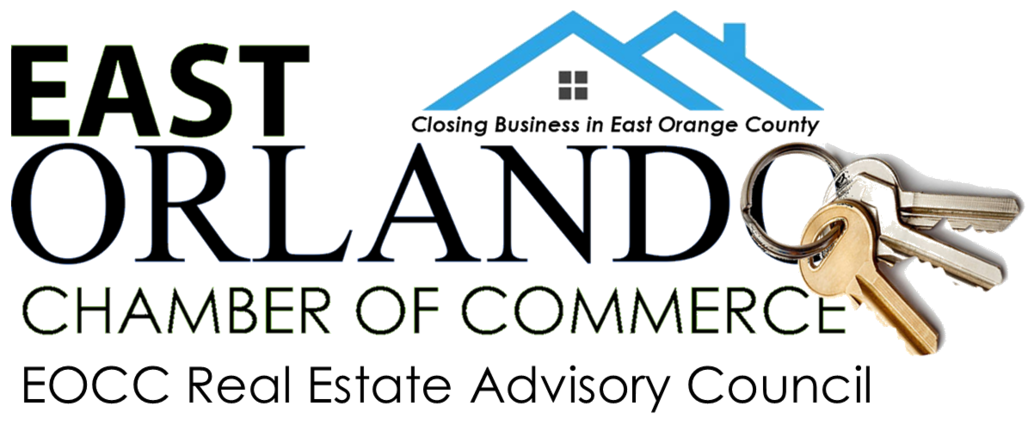 The EOCC Real Estate Advisory Council consists of real estate industry professionals, and the related services in the East Orange region, to advance the real estate profession and provide community solutions. The council is open to Chamber members in the real estate and property professions and to those working in related professions which support the industry. These EOCC Real Estate Community Stakeholders elevate the vibrancy of the real estate climate in the East Orange region.
MISSION STATEMENT:
The East Orlando Chamber Real Estate Advisory Council has a mission to advance the real estate sector in East Orange, connecting the industry to the community providing solutions for businesses, fostering healthy and safe communities, and offering positive economic impact for the region.
VISION STATEMENT:
To stimulate vibrancy in the East Orange region by attracting higher paying jobs, fostering a healthy real estate community, offering ideas and solutions.

MONTHLY COUNCIL MEETINGS AND QUARTERLY BREAKFAST:
Meeting on the 4th Tuesday of the month, the Council strives to educate and inform members about Real Estate Trends in Orange County and the surrounding areas which impact the region. Quarterly breakfast topics include Residential and Commercial real estate, Construction/Development and Housing Affordability. Monthly council meetings include a guest speaker discussing relevant timely topics and group participation to plan the quarterly breakfasts. Periodically throughout the year, Council members take field trips to locations to enhance their educational experience.
JOIN OUR GROUPS & CONTINUE THE CONVERSATION
EOCC Real Estate Advisory Council group on LinkedIn is an opportunity to share information, articles and more.  Join us and add to the conversation.