COVID-19 Resources & Information in Central Florida
The East Orlando Chamber is providing timely COVID-19 resources and information , as well as it's impact throughout Central Florida.
COVID-19 (Coronavirus Disease 2019) is an infectious disease caused by severe acute respiratory syndrome coronavirus 2.
The infection is typically spread from one person to another via respiratory droplets produced during coughing and sneezing.  Time from exposure to onset of symptoms is generally between two and 14 days, with an average of five days. Recommended measures to prevent infection include frequent hand washing, maintaining distance from others and not touching one's face.  The World Health Organization (WHO) declared the 2019-2020 coronavirus outbreak a pandemic and a Public Health Emergency of International Concern.
Your business is Our business.  The East Orlando Chamber is here to help make the connections.
Coronavirus disease 2019 (COVID-19) is a respiratory illness that can spread from person to person. The virus that causes COVID-19 is a novel coronavirus that was first identified during an investigation into an outbreak in Wuhan, China.
Here you will find the CDC's Fact sheet  on COVID-19 and you.
Read More
Adults 60 and older and those with underlying medical conditions like heart disease, diabetes and lung disease area more likely to develop serious illness.
The Florida Department of Health provides information on what you need to know about COVID-19 in Florida and what you can do right now.  (866-779-6121)
Proper Handwashing to Prevent Illness
The US Small Business Administration has resources available:
North Florida District Office (Orlando Alternate Work Site) 
Small Business Emergency Bridge Loan 
Reemployment Assistance
EOCC Webinar with Mike DiNapoli 4/02/2020
Rebuilding Florida: Business Growth & Partnership Programs
The Orange County Public Schools is following appropriate protocols to protect staff and students.  Information regarding the latest OCPS news including school closures can be found at OCPS.net
Additional School Resources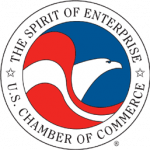 US Chamber of Commerce
The US Chamber of Commerce has compiled CDC's coronavirus recommendations for businesses and workers across the country.  They encourage American businesses to follow data-based guidance from the CDC and state and local officials.  Below you will find  shareable graphics based on the CDC's latest guidance for businesses and employees. We encourage you to share these assets on social media, websites and other channels, and send them to colleagues and employees.
#COVID_19, #COVID19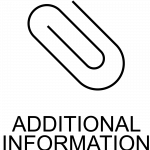 Other Resources & Additional Information
Healthcare Organizations COVID-19 Hotlines
Other Resources